Sikorski withdrew a claim for extraterritoriality of the crash site in Smolensk, Russia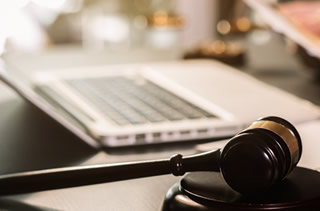 Published: October 14, 2016
"The former chief of Polish Foreign Affairs Ministry withdrew from claiming the Tu-154M crash site as an extraterritorial area," Jarosław Kaczyński stated in his interview with the Polish Press Agency ("PAP"). "It is unlikely that such a serious matter would have been dealt with without the involvement of Prime Minister Donald Tusk."
Asked by PAP whether he had any evidence of any actions from the previous government which could have led to the Smolensk crash, and whether he agreed that there was a political plot against Lech Kaczyński, he said, "I am not fully informed, as I don't have access to evidence gathered in the investigation, but I know that indeed certain evidence has been found; but there seems to be no doubt that there was a political plot in place, and, as it is publicly known, a decision has been made well in advance to separate the visits of the President Kaczyński and Prime Minister Tusk."
"From a political, moral and even legal point of view, this could be a serious accusation. Additionally, there is the matter of the extraterritoriality of the Smolensk crash site, which was requested from Russia by Polish Deputy Ambassador Piotr Marcianiak, in accordance with the international law. Such action is a routine, and yet the Foreign Affairs Minister Radosław Sikorski decided against it. It is unlikely that he could have dealt with such a serious matter without Prime Minister Donald Tusk's support and involvement. A lot of things happened that we did not know about," emphasized Jarosław Kaczyński.

The PiS Chairman commented also on his earlier statement, when journalists asked him about the debate with Donald Tusk, who now serves as the President of the European Council.
"I am not able to talk to Mr. Tusk, whether it would be about him providing a witness statement, or taking the blame. He is simply not a political partner," Jarosław Kaczyński replied.
"This was a little bit of a joke" Kaczyński commented in the interview for PAP, "I don't like to be attacked by journalists, and I reacted. We cannot rule out any accusations against Donald Tusk in any cases, and although the Smolensk crash is cited most often, it is also, if not mainly, about other matters. I don't know what role he played in the Amber Gold scandal, or Ciech privatization, but I believe we need explanations. I believe that Donald Tusk should not be the President of the European Council, as it would be against the interests of the European Union," Jarosław Kaczyński concluded.

When asked if the government definitely would not support Tusk's bid for next term of office, he responded, that in politics the word "definitely" is a dangerous word.

Source: wpolityce.pl
Translation: JD
Featured Stories
Smolensk Spectrometer Screen Dumps
Click on the thumbnails below to view screen dumps from the detectors used to examine the wreckage and seats from the Polish president's plane crash in Smolensk. An "X" denotes the presence of the detected explosive substance and its type. The underlined Polish word "Probka" or "probka" in the screen dump 1 and 2, means "Sample"
Why did they all fly on the same plane?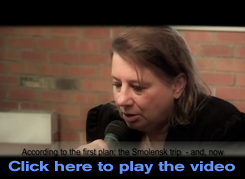 Synopsis: January 12, 2013, Toronto, Canada. The wife of the late Deputy-Minister of Culture Tomasz Merta: "What I am about to tell you now, are suspicions - and not even my own - but, rather the [suspicions of the] individuals in the inner-circles of the [Polish] military... I heard a statement that was made - but, I am not taking any responsibility for how credible, or not credible it is. [I heard that] had the generals and journalists' not been re-assigned to different aircraft, it wouldn't have been the Tupolev [Tu-154M], but rather the Casa [transport aircraft] that would have been taken out.
Because the Generals were no longer onboard the Casa, there was no reason for it to get airborne. And for this reason it was the Yak[-40] that flew off to Smolensk. This Casa [transport aircraft] was never examined in any way. It was not subject to any examination. Aside from a single note in the deposition given to the military, no one was interested why this aircraft didn't fly [to Smolensk]. Perhaps, this is someones crazy phantasy, but perhaps it isn't.
Some [Polish] military personnel had suggested, that it [the Casa] had to stay behind at the Okecie military [tarmack], so that the explosives could be removed from it - because they were no longer needed [...] I am only repeating what I was told."
"Disarming" Explosives ...
It is worth for us to retrace the entire process of "disarming" the case of explosive substances at the crash site. It all started with the publication of Cezary Gmyz in "Rzeczpospolita" on October 30, 2012, and information that the detectors, which were used by experts in Smolensk (in late September and October) showed traces of TNT and nitroglycerine.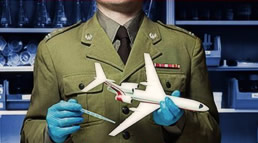 As it turned out, the journalist was also reporting about the indication of Hexogen. The storm broke. The prosecution denied the publication, and ultimately, the editor-in-chief of "Rzeczpospolita," Cezary Gmyz and two other journalists lost their jobs. The entire editorial staff of one of Poland's most popular weeklies, "Uważam Rze", was also silenced.